The Reagan Moment, 2021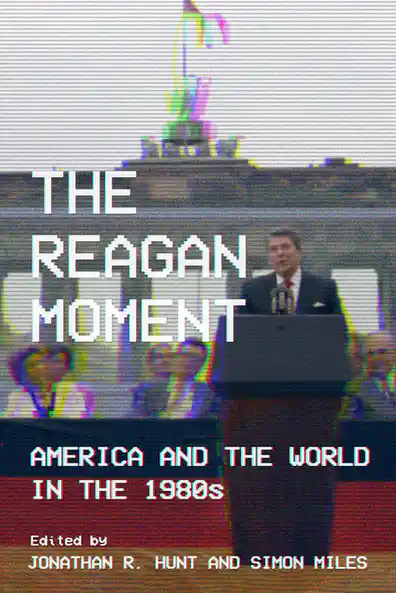 In 2021, Cornell University Press published The Reagan Moment: America and the World in the 1980s. The Reagan Moment places US foreign relations into global context by examining the economic, international, and ideational relationships that bound Washington to the wider world. Editors Jonathan R. Hunt of the U.S. Air War College and Simon Miles of Duke University bring together a cohort of scholars with fresh insights from untapped and declassified global sources to recast Reagan's pivotal years in power.
In The Reagan Moment, the ideas, events, strategies, trends, and movements that shaped the 1980s are revealed to have had lasting effects on international relations: The United States went from a creditor to a debtor nation; democracy crested in East Asia and returned to Latin America; the People's Republic of China moved to privatize, decentralize, and open its economy; Osama bin Laden founded Al Qaeda; and relations between Washington and Moscow thawed en route to the Soviet Union's dissolution.
Contributors: Seth Anziska, James Cameron, Elizabeth Charles, Susan Colbourn, Michael De Groot, Stephanie Freeman, Christopher Fuller, Flavia Gasbarri, Mathias Haeussler, William Inboden, Mark Atwood Lawrence, Elisabeth Mariko Leake, Melvyn P. Leffler, Evan D. McCormick, Jennifer Miller, David Painter, Robert Rakove, William Michael Schmidli, Sarah Snyder, Lauren Frances Turek, James Wilson.